Going freelance seems to be the goal of everyone nowadays. Having the luxury of choosing when, where and for whom you work are all great arguments to leave your proper office job. But even as a freelancer, you need some solid base to keep your stuff organized. With these digital tools, you'll surely can make the transition to freelance solidly and securely.
1. Task management applications to help you get (and stay) organized
If you are working freelance, the chances of you having a secretary to organize your life are very slim. Thankfully, there are a variety of different human resources platforms and applications to take a lot of self-organization weight off your chest. BambooHR, Zoho People and Workday are among the best-known task management apps. They are available and accessible on pretty much every device, anywhere in the world. As a business or even as a freelancer, keeping your clients and workforce up to date on their current tasks along with progress reports is of great importance. HR applications allow you to visit and review assignments and display how much time has been spent on a specific task. Moreover, they let you check the current progress of your work and give place to immediate feedback in the form of comments. Documents, images and other types of content are easily uploaded and stored for second and third parties to view and download.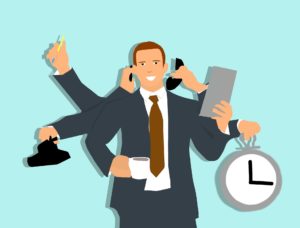 2. Billing applications to avoid getting lost in the numbers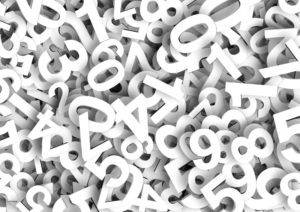 Not everybody can afford an accountant that keeps track of all the profits and expenses throughout the work year. Fortunately, there are billing applications such as FreshBooks, billwerk and Tipalti to keep track of your business' finances – either daily, monthly or yearly. To make things even easier for a freelancer for example, some billing apps even assist you in sending invoices and receipts to clients in real-time. These invoices and receipts can then be directly linked to the user's online banking account.

3. Virtual offices to save you time organizing your physical mail


We are in a digital age where sending or receiving a handwritten letter or a document is a very rare occurrence. However, as a freelancer who travels the world, you will probably need one fixed point where you can have any of your physical mail received. This is what companies, such as Clevver, had in mind, when they expanded the concept of a regular P.O. box into versatile virtual offices. These offices have real street addresses which your letters and packages can be directed to. You will be notified after their arrival, and then you can decide if you would like to have your post scanned, forwarded, stored or more. If you wish to keep your private address separate from your home address, then a virtual office may come extra useful for you. You can keep your physical mailbox organized and managed digitally and prevent it from being flooded with irrelevant spam.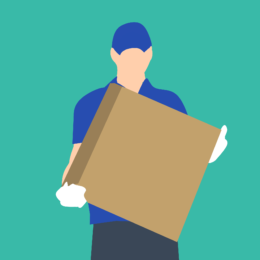 4. Cloud storage apps to keep your files accessible and secure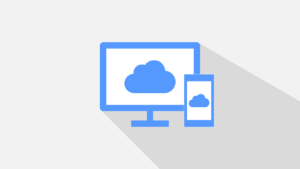 USB sticks and external hard drives are (almost completely) things of the past in a world where pretty much everything is digital. Memory devices have been replaced by clouds, storage surfaces that function fully online. With a cloud, you have the option to upload documents and files in a variety of formats directly onto a private, and most importantly, safe web platform. Apple offers iCloud storage, Microsoft and Google both have their own related platforms and there is Dropbox as well, so there are many variants to choose from. While emails only allow a user to send a somewhat limited amount of data, a cloud storage lets you purchase 1 or 2 TB of space where you can give several parties access to view and download documents and files. This greatly helps the communication between clients and customers without sending the standard PDF documents that cannot be further edited. What's even better: after registering for online storage, the user typically gets a free amount of storage before needing to purchase more.

5. Gmail and G Suite to make communication easier
Gmail (or Google Mail) is arguably the safest and most efficient email provider. It automatically groups and organizes incoming emails into different folders, making everything more understandable to its user. Moreover, a Gmail account comes with various other useful tools: a calendar system that makes every business' or private person's life a whole lot easier and stress-free, for example. A Google Calendar is private, however, the owner can select certain people and give them access to view and edit the schedule. Appointments, deadlines and tasks can be effortlessly added with the correct date, time and location which other people can be invited to attend, and a reminder alarm may also be chosen. Google Docs is also a feature of the so-called G Suite. It is similar to other common tools like Microsoft Office, Excel or PowerPoint, however, documents are stored in Google's cloud storage and give the user the option to invite other users. One thing that makes the Google Docs feature stand out from the rest is that several users can simultaneously view and edit a document in real time. These edits are then saved automatically.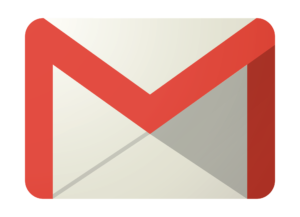 Chase your dream!
Working freelance is a big commitment: you are responsible for your own business, and this comes with a lot of organizational necessities that are normally distributed between several employees and departments in a firm. However, with these tools, you can hopefully make the transition to freelance much easier than expected. If you have these range of services under your belt, then you only need motivation to chase your dream and ultimately, to be your own boss. We wish you good luck along the journey!