Citizens from foreign countries can set up businesses in the US, but in practice, it is easier said than done. However, with the help of incorporation experts at Clevver, entering the US market can be easy- find out more in this article.
Do you wonder why so many people find it lucrative to establish businesses in the US?
The first reason is a booming economy. According to Statista, the US GDP reached approximately $21.4 trillion in 2019. This figure is a 2.3 percent increase from the previous year, which means that the country experienced significant growth within a single year. And with the GDP of $21.4 trillion, the US remains the largest economy on the globe, far beating its closest competitor China ($14.1 trillion.)
Another reason is the success stories of other companies. Investors across the planet have watched many startups emerge and become successful, not only in the US but in the rest of the world. Case in point, Silicon Valley in the US became home to world-renowned tech companies, such as Apple, Facebook, Google, Netflix, Tesla, Twitter, Yahoo!, Cisco, Oracle, Salesforce, Intel, and eBay, among others. Who wouldn't be tempted to follow the path of those business giants?
With that said, if you're already considering establishing a business in the US as a foreigner, this article will prove handy. You'll learn the major pain points of foreign businesses & investors and how Clevver company can solve them for you. Yes, we make it simple for you to do business in the US & worldwide!
What Are the Main Pain Points of Foreigner Investors and Entrepreneurs in the US?
Several things hinder the ability of foreigners to conduct commercial activities in the US, reasons such as:
1. Getting a Visa
Acquiring a US visa as a foreigner is quite a challenge, and doing so as an international entrepreneur is even more daunting. There are indeed some governmental initiatives aiming to promote foreign investment in the country, for instance, a program called the EB-5 visa, that allows foreigners to get a green card in case they invest in the country.
Nonetheless, a non-resident person must be ready to invest $500,000 – $900,000 since November 2019, to fund a business in the United States that will employ at least ten American workers. Apart from that, most applicants must wait for two years for their applications to be processed. For Chinese and Indian nationals, the delays might be even longer.
There are some ways to migrate to the US for business, however, each of them comes with significant drawbacks that have kept businesspeople away.
2. Travel Costs
Traveling to the US for business can be quite costly, especially if one is located in far-off nations.
3. Lawyer Costs
Hiring a US-based lawyer as a representative is deemed to be quite expensive – lawyers in the US metropolitan areas might charge anywhere between $200 to $400 per hour – you must be ready to spend generously on legal services.
4. Lack of Time
Paperwork and bureaucracy can be ridiculously time-consuming. The time you could spend on working or on something else you enjoy, shouldn't be spent on unnecessary hassle. Not to mention that most of the business people are already busy. It can be hard to find time to travel to the US, handle paperwork, attend necessary meetings, and so on.
How to Make Your American Dream a Reality?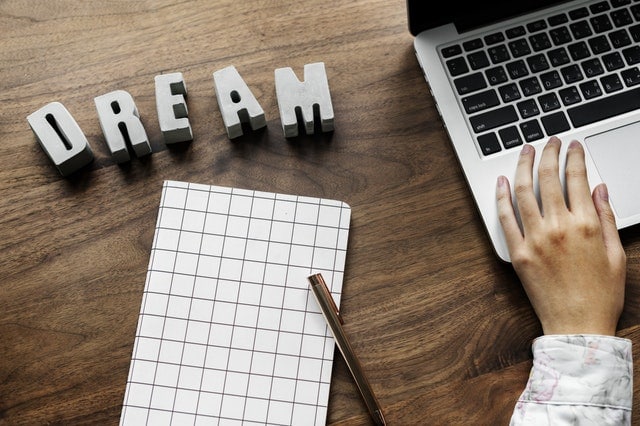 Considering the above-mentioned (and plenty other) pain points, a lot of foreign entrepreneurs give up before starting the process.
However, instead of overcoming the "Mission Impossible" of starting a new venture in the US, businesspeople can avoid all the pain points all-together and focus exclusively on growing their businesses with the help of
It is the one product you need to start a company in the US
What is included?
A Remote US Bank Account
We can provide you with a remote US bank account for your company. As part of this service, you get the following:
Consultancy of our legal professionals;
Exclusive and customized by laws/operation agreement for your firm;
Remote opening of a US bank accounts for non-residents.
Both LLC and Inc. Company Forms
With the help of ClevverCompany, you can open either an LLC or Inc. business entity. Our specialized lawyers register a company on your behalf in your favorite state in the US.
All 50 US States
Starting a business in any of the 50 US states as a foreigner has never been easier. Just contact us and let us know where you want to set up the company, and we will do the rest.
Specialized Lawyers with Vast Experience
Clevver is a legaltech company with specialized legal teams, ensuring that your incorporation meets all the legal requirements in the US.
We include a FREE Year of Registered Agent Service
Having a Registered Agent is compulsory for enterprises in the US, that's why we are including a year's cost in the package. We cover all 50 states. Our staff is state-certified & trained. You will never miss an important mail. After one year, the Registered Agent service will cost you just 119 $ (109 €) per annum.
More reasons?
No Physical Presence Needed, at all
We provide you with a remote service, meaning that you don't have to step foot in the US to establish your business. Our professionals also handle the bank account opening without the need for you to travel to the US. Yes, opening a bank account is remote too.
100% Digital
We leverage the latest technologies available to ensure fast and convenient operations. You don't have to do tons of paperwork or get any stamps to get your business established in the US.
Affordable Prices!
Our final prices are all-inclusive, meaning we provide comprehensive services at no extra charges. The cherry on top is that Clevver is one of the most affordable players on the market, and completely unbeatable when it comes to the variety of services it offers. We aim to make doing business easy & accessible to everyone.
---
Summing It Up
Starting a business in the US remains quite a challenge, especially to foreign investors & entrepreneurs. Nonetheless, with the help of ClevverCompany, doing business in the US, and even worldwide becomes easy-breezy. You can start your commercial venture in the US market without even stepping foot in the country.
It has never been any easier for you to start a business in the US!
So, try out our US all-inclusive incorporation service
Disclaimer: Please note that NOTHING IN THIS ARTICLE SHOULD BE TAKEN AS LEGAL ADVICE! For legal matters, contact a specialized lawyer.