Clevver vs. Regus
Which is right for you?
You've heard about international digital mailbox and address services, but don't know which provider is the best choice?
We've compared two well-known companies offering services to SMEs, startups and freelancers looking to expand overseas.
The differences in a nutshell
| | | |
| --- | --- | --- |
| | Clevver | Regus |
| Centralized platform for multi-location management | | |
| Prices | | |
| Physical locations for working | | |
| Easy mail management | | |
| International expansion for businesses | | |
| Number of locations | | |
| Number of services offered | | |
Regus does not provide a centralized management system for clients with mail and virtual offices
Its app is designed for customers looking for physical work places and allows them to book spots on the go, but it doesn't handle mail
Regus does not advertise the ability to manage mail or organize forwarding. Professional address and virtual office customers can have their mail held to be later picked up or periodically forwarded at an extra cost
Regus holds mail to either be picked up or forwarded for a cost
It offers some more expensive plans including an on-site phone number and access to business lounges
Clevver is a one-stop shop for SMEs, startups and freelancers looking to expand overseas
A mobile app & online platform is the heart of the Clevvermail system. It allows businesses to receive post overseas. Plans start from

5,45 €

per month
Supplies registered business addresses, giving companies the appearance of a physical presence in their location of choice. Users can also add manage their international locations easily, and add new addresses anywhere in the world quickly and easily
Makes setting up an international phone number easy with ClevverNumber. Check out the ClevverNumber price calculator
Manages the incorporation of overseas companies for as little as

129 €

. Want to take your business international? Take a look at our incorporation locations and pricing plans
A bit of background
Regus Offers virtual offices around the world, but is predominantly a provider of work and meeting spaces. It is predominantly a provider of business lounges and workplaces, whether it be entire offices, meeting rooms or co-working spaces. They offer three different address and virtual office plans usually starting from 46 euros a month. The business started in 1989 and now claims to be the largest provider of flexible work spaces in the world. The company operates in 120 countries.
Clevver was started by people who know the struggles of international expansion. Founders Sven Hecker and Christian Hemmrich came up with the idea while trying to get a previous business venture off the ground in the UK. Hecker and Hemmrich's metal goods were wanted by the Royal British Navy, but they couldn't find a single supplier offering a good business location, incorporation assistance, post digitisation and a phone number in the UK. They took matters into their own hands in 2013 and now offer 63 attractive business addresses worldwide through Clevver. The aim is to allow you to start a business in all corners of the world with just a few clicks.
Range of Services
Clevver and Regus suit different markets. Clevver's services are perfect for SMEs, startups and freelancers expanding overseas, while Regus predominantly provides physical spaces for workers. The companies' products overlap in the area of providing business addresses and accepting mail.
Regus combines its mail and business address services in what it calls the "virtual office". There are three plan options: A professional address plan includes the address and mail holding (usually from 46 euros a month); a virtual office plan offers an additional phone number and access to business lounges (from 112 euros a month); and a virtual office includes an additional five-days-worth of co-working space a month. More on pricing below.
Clevver offers all that SMEs, startups and freelancers need to expand overseas. Check out ClevverMail to get a digital postbox, ClevverAddress for a business and registered address, ClevverNumber for an international phone number, ClevverCompany to have us incorporate your business, and ClevverEnterprise to manage mail and build your virtual office with white-label software. You'll see that our prices are far more reasonable than Regus'. That's, in part, because we want fledgling businesses and freelancers to be able to benefit from our range of services.
Our prime locations
Clevver Digital Mailbox
Regus
Lite
Standard
Pro
Professional Address
Hong Kong

8,95 €

24,95 €

49,95 €

75 €

Shanghai

8,95 €

24,95 €

49,95 €

27,89 €

Berlin

5,95 €

9,95 €

19,95 €

46 €

Milan

6,95 €

14,95 €

29,95 €

46 €

London (Regent Street)

8,20 €

22,87 €

29,95 €

142,80 €

Geneva

8,95 €

24,95 €

49,95 €

128,49 €

New York

8,95 €

24,95 €

49,95 €

41,20 €

Chicago

6,92 €

14,95 €

29,95 €

41,20 €

Washington DC

6,92 €

14,95 €

29,95 €

41,20 €

Portland

5,95 €

9,95 €

19,95 €

50,10 €

Toronto

5,95 €

9,95 €

19,95 €

24,63 €

Sydney

6,95 €

14,95 €

29,95 €

58,10 €

Mexico City

7,95 €

19,95 €

39,95 €

33,11 €

Tokyo

8,95 €

24,95 €

49,95 €

61,32 €
Clevver and Regus' plans are hard to compare at first glance. That's because Regus combines many of Clevver's services into its one Virtual Office product, limiting flexibility for customers.
For example, some of Regus' virtual office plans include a phone number, while Clevver customers have to chose this as an add on.
Nevertheless, Clevver's plans are cheaper. For example, a Clevver Digital Mailbox, Business Address and National Phone number in Berlin would start from 36.55 euros per month combined.
Regus Virtual Office plans with a phone number in Berlin start from 160 euros a month. We've compared Clevver's Digital Mailbox with Regus' professional address services above. These are month by month prices. You'll pay even less with Clevver when you sign up for a year!
Final thoughts
Clevver is the better service for SMEs, startups and freelancers looking to kick off their international business. We're cheaper, offer more services for those looking to start a business overseas, and our plans give you more flexibility. Check out Clevver's full list of products and feel free to contact us with any questions. We're always happy to help you reach your business goals!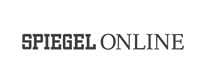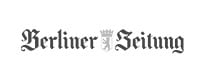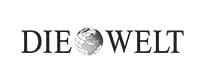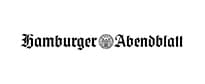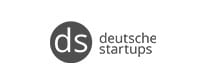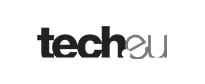 Going global? – Be Clevver!
Internationalization as a service
We make it as simple as possible for you to do business in every country of your choice.
With our meta platform for internationalization, opening business entities in multiple countries is lean, fast and digital.