File cabinets and local post-office boxes are inefficient and old hat. Today's global marketplace demands better. Get it with your own Virtual Office in Germany (Berlin) from ClevverMail. Whether you're looking for digital file management, an online post office, or secure document storage, we'll streamline your business and make it sing.
For starters, you can send all your old files to your Virtual Office in Germany, where we'll transform them into searchable PDFs. Add new documents to your digital files as you get them, or have your partners send them directly to us. Get all your key files delivered to you without the risk of losing them in the office rush. Keep your investment information, important legal mail, and other confidential information on our protected servers and rest easy knowing that they're safe from prying eyes.
The hassle and clutter of physical mail is such a chore. Why not let ClevverMail handle it for you? Have your mail sent to your Virtual Office in Germany in Berlin, where we'll scan it and store it for you in your very own digital postbox. We can save the originals, forward them anywhere in the world, or shred them for you with our confidential shredding and recycling service. In your Virtual Office in Germany, you'll check your mail with the same ease that you enjoy when you open your e-mail, and you can do it on any computer, smartphone, or tablet. We even have a spam filter: we'll dispose of your junk mail for you as we receive it, without it even crossing your screen.
Do you want to give your business some international cachet? When you have a Virtual Office in Germany , your new business address is in the heart of Berlin, one of the world's biggest economic centers and "the startup capital of Germany," according to Berlin Business News. Take advantage of our sorting, filtration, and search engines to keep all your papers, mail, and records organized, and use your Virtual Office in Germany to give your startup a leg up.
Whether you're a global traveler who wants a better way to deal with the daily post, a busy professional who needs vital business documents on the go, or just someone who wants to eliminate some of the hassles of modern life, ClevverMail's Virtual Office in Germany in Berlin is your solution. Sign up now, and put those file cabinets to bed, permanently.
Your benefits of a Clevver virtual office in Berlin: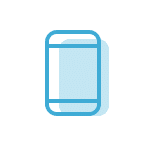 Fully digital
Forget paper mail! You can have all your items digitized and managed from your mobile, tablet or PC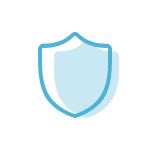 Safe & Secure
You don't have to reveal your home address any more! Your mail items and personal information will be kept safe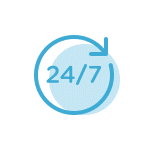 24/7 online access
You can have everything scanned or forwarded online, anytime, anywhere!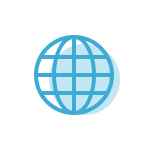 Internationalize easily
Our global network of 65 locations help you go international on you own or with your business with only a few clicks