The Clevvermail business address service in Hamburg is perfect for any organization looking to enter the German market. It gives a business the local feel that engenders trust and a sense of reliability to German customers that it would be difficult to achieve quickly from an address in another country. However, that address is just the foundation for a virtual office in Hamburg, which is available as companies expand into the German market with success.
Hamburg was once known as the gateway to the world due to its status as Europe's biggest and busiest port, and its reputation for commerce remains today. Setting up a virtual office in Hamburg enables an organization to take full advantage of that reputation to build trust, a sense of reliability and an aura of success for their organization. It is clear that an address alone, while perfect for market entry, is only a starting point for a business that is expanding significantly into the German market, and Clevvermail understand this. Our virtual office in Hamburg has many features available that add to and compliment that address service, and many more to come.
Our first additional feature that many take up from our virtual office in Hamburg service is the local phone number service. Tied to the address, this provides a local phone number, at local phone rates, for customers, and can be redirected anywhere in the world to you. This adds to the appearance of local presence, whilst still allowing an organization to remain in their existing location and not suffer the expense of a complete physical move to a new country. Other services that Clevvermail have push the virtual office in Hamburg even further, with a bank account service that makes full use of the address and phone numbers to provide a fully-fledged local business bank account. In many respects, this combination of address, phone and bank account provide the complete virtual office in Hamburg for any organization.
However, success and expansion means that customers will always need more, and Clevvermail offer, and have planned, many other useful additions to that virtual office in Hamburg. Domains, email and website provision, a translation service and many future plans ensure the flexibility to meet the needs of any virtual office in Hamburg for any organization. The key underlying features of manageable cost and easy, time efficient administration remain at all times as part of the Clevvermail ethos, the virtual office in Hamburg is everything you need, today and tomorrow.
Your benefits of a Clevver virtual office in Hamburg: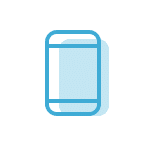 Fully digital
Forget paper mail! You can have all your items digitized and managed from your mobile, tablet or PC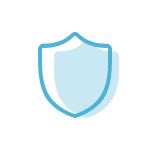 Safe & Secure
You don't have to reveal your home address any more! Your mail items and personal information will be kept safe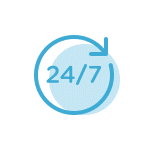 24/7 online access
You can have everything scanned or forwarded online, anytime, anywhere!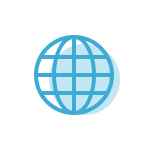 Internationalize easily
Our global network of 65 locations help you go international on you own or with your business with only a few clicks