With a business located in Hanoi City, you can tap into the dynamism and vibrancy of the City and the reputation for success that surrounds it. However, here at ClevverMail we also understand that a location is not a simple undertaking, as your business succeeds and grows, so do the requirements you need from your location. Starting out with just a business address, a growing business can find that a wide range of other services are needed to fuel growth, and this is why we have developed our modular approach to your virtual office in Hanoi City. By ensuring you have access to the services you need, when you need them and only pay for the services you use, you keep the all-important costs under control during that vital growth period, while at the same time ensuring you always have access to the tools you require as you expand.
This modular approach makes your virtual office in Hanoi City cost efficient, but also means that you can manage growth seamlessly. As new opportunities develop, you can add new tools to support them as you need to take advantage, this dynamic approach reflecting the core of Hanoi City itself in everything you do.
Your virtual office in Hanoi City allows you to create a unique platform for your business that is tailored to your needs. This allows you to tap into that dynamic, vibrant market with all the benefits that come with being a local business, both in Hanoi City itself and right across Vietnam and beyond. Like all successful cities, especially ones with high tourism activity, Hanoi City can be an expensive place to live and work, requiring significant investment in rent, taxes and other local charges for anyone looking to physically move their business to this wonderful city. For many this is a seemingly insurmountable barrier, but our virtual office in Hanoi City provides a cost effective solution that is designed to be easily managed from whatever location you are in the world.
Starting with the basic business address for postal communications, our virtual office in Hanoi City offers a wide range of options and additional services that can cater to any need your growing business may have. The next step is often a local phone number tied to the address complete your local communication profile. This is ideal as the number is always a local Hanoi City number to those calling you, but with the ability to forward calls to any phone you want anywhere in the world. This means you can be local for your customers, wherever you are working. For many, the address and phone number provide all the local tools they need, but, email, website and domain management are also available as your organization grows to ensure you always have the services you need.
Further growth may need a more comprehensive range of service, and our virtual office in Hanoi City offers a variety of other products, including a local incorporation service that provides you with a physical and legal Hanoi City based business that you can use to employ people locally if required. Whatever path your business takes, Clevvermail can provide the virtual office in Hanoi City that fits your needs.
Your benefits of a Clevver virtual office in Hanoi: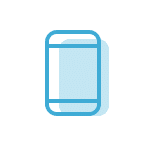 Fully digital
Forget paper mail! You can have all your items digitized and managed from your mobile, tablet or PC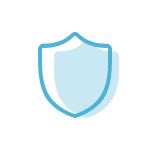 Safe & Secure
You don't have to reveal your home address any more! Your mail items and personal information will be kept safe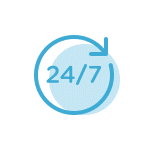 24/7 online access
You can have everything scanned or forwarded online, anytime, anywhere!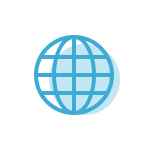 Internationalize easily
Our global network of 65 locations help you go international on you own or with your business with only a few clicks