A business address in London brings with it prestige, trust and a reputation of excellence, and as such is a great way to break into the United Kingdom market. As your organization grows however, this may not be all you need, and Clevvermail fully understands this, which is why we have a range of modular services to offer in our virtual office in London. Whilst an address is a good entry point, being able to expand the service is essential for long term success, and Clevvermail have created a virtual office in London that will grow as your organization and needs do.
As the capital of the United Kingdom and its largest city, London gas a reputation around the world for business success, and it is unsurprising many see a virtual office in London as a wonderful choice for tapping into that reputation for their own organizations. The United Kingdom market is very attractive, one of the world's richest countries with high levels of per capita spending makes it a potentially profitable place to do business for many different market sectors. However, being in the UK is also costly, property costs and so on are in line with the wealth and a significant barrier for many. Our virtual office in London provides a cost effective route into a physical presence in the country, still valuable even in today's internet connected world, and thus an opportunity to enter the UK markets at manageable cost.
In addition to the address, our virtual office in London service includes options for a local phone number, local cost for the caller but able to be redirected to any phone you choose anywhere in the world, and a London Bank Account for the business to accept payments locally too. This package makes the perfect virtual office in London in a cost efficient manner, whilst other additional services include domain, email and website functionality for the business.
There are further ways to expand the virtual office in London, with translation services should they be needed, and our Incorporation service, that provides not just a virtual office in London, but a physical, legal UK business based at the address as well. Whatever you needs for a virtual office in London, Clevvermail provide a service that will grow with you to meet them all.
Your benefits of a Clevver virtual office in London: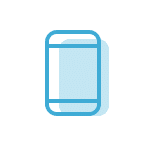 Fully digital
Forget paper mail! You can have all your items digitized and managed from your mobile, tablet or PC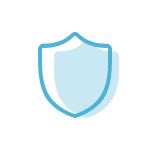 Safe & Secure
You don't have to reveal your home address any more! Your mail items and personal information will be kept safe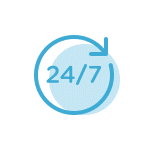 24/7 online access
You can have everything scanned or forwarded online, anytime, anywhere!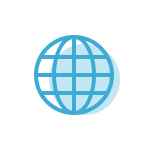 Internationalize easily
Our global network of 65 locations help you go international on you own or with your business with only a few clicks