One of the benefits of the internet connected world we live in today has been the ability for any business, no matter the location, to reach out to a global market. However, whilst this is indeed a marvelous situation, many people still prefer to deal with a local organization, or at least one in their own country. This is due to trust, and the worry about contact if anything goes wrong. For this reason, our virtual office in Montreal brings a great opportunity for anyone organization to break into the Canadian market.
Having an address at a centrally located, prestigious area of Montreal brings an inherent sense of trust, innovation and progressive attitude to any business, and our virtual office in Montreal in its basic form provides just that. No Suite numbers, no PO Boxes, just a genuine business address in your business name in the heart of Montreal. An easy to manage, cost effective way to obtain a physical presence in a new market. Of course, at Clevvermail we understand that as your business achieves success and grows, so do the requirements for your virtual office in Montreal. Our modular approach allows you to select just the services you need, and adding to them any time as required, keeping costs under control and administration fast and easy. Our cloud software and mobile app ensure that you can manage all aspects of the virtual office in Montreal, wherever you are in the world, as quickly as possible and with absolute ease.
Clevvermail offer many options to compliment the basic business address for your virtual office in Montreal, with a local phone number proving very useful to many. This option provides a local phone number tied to the address, and that can be redirected to wherever you are in the world, providing a local contact profile that puts customer's minds at ease, enhancing your sales flow. We are also able to offer a Canadian business bank account from the virtual office in Montreal address, giving a local payment option that customers love.
Additional services available for the virtual office in Montreal include a translation service, domain, email and website management to complete the local profile of your business. Additionally, Clevvermail are also able to offer Canadian business incorporation at the virtual office in Montreal address. This provides a legally registered Canadian business able to employ people locally of needed and fully compliant with all legislation. This wide range of services is continually being added to, making the virtual office in Montreal the perfect place to grow alongside your organization.
Your benefits of a Clevver virtual office in Montreal: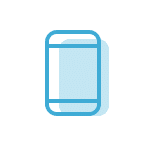 Fully digital
Forget paper mail! You can have all your items digitized and managed from your mobile, tablet or PC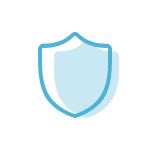 Safe & Secure
You don't have to reveal your home address any more! Your mail items and personal information will be kept safe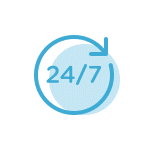 24/7 online access
You can have everything scanned or forwarded online, anytime, anywhere!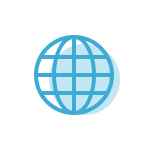 Internationalize easily
Our global network of 65 locations help you go international on you own or with your business with only a few clicks