Here at Clevvermail we understand that our business address service is not all that organizations looking to expand into the German market need. We have developed our virtual office in Munich as a complete solution for today's globally connected world. Starting out with an address provides a cost efficient entry into Germany, but each additional service creates that virtual office in Munich that provides a strong, local base for success in the future.
Munich sits at the heart of Bavaria, surrounded by the engineering excellence of global brands such as Porsche and Audi, and as such a virtual office in Munich provides any organization with a local presence for Germans, one that projects trust, reliability and excellence that it would be hard to gain from an address outside the country. Entering the German marketplace is not easy, and here at Clevvermail we understand that steady expansion and keeping costs under control are an essential key to success when doing so. That is why our virtual office in Munich service is modular, you only use what you need, and of course this makes it as cost efficient as possible, you never pay for things you do not need.
Building on the local address, our virtual office in Munich also offers a local phone number, enabling customers to pay just local rates, while the call can be diverted to any phone anywhere in the world for you to receive, the caller will never be aware. Additionally, for your virtual office in Munich we can also arrange a bank account with a prominent German bank, again tied to the address and phone number, which together provide a local presence that customers can both communicate with and pay directly. Even in the internet age, people are still wary of international payments, this removes one more barrier to purchase in toy sales flow.
Whilst those three elements form the core of what many consider a virtual office in Munich, we are also able to offer domain, email and website features to complete your organization's online presence, translation services and incorporation services, to provide a complete German registered business operating from that virtual office in Munich. We fully understand this is not all required at once, which is why our modular approach ensures that as you grow, your virtual office in Munich grows with you.
Your benefits of a Clevver virtual office in Munich: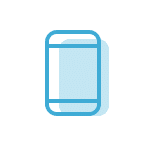 Fully digital
Forget paper mail! You can have all your items digitized and managed from your mobile, tablet or PC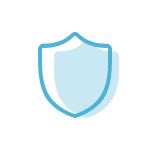 Safe & Secure
You don't have to reveal your home address any more! Your mail items and personal information will be kept safe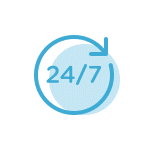 24/7 online access
You can have everything scanned or forwarded online, anytime, anywhere!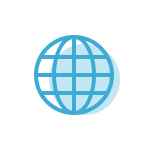 Internationalize easily
Our global network of 65 locations help you go international on you own or with your business with only a few clicks