Even in the internet dominated world we live in today, people like to deal with local companies, either their own area or their own country. Having a local presence in the United States can be a key to the vast opportunities that are on offer, but are out of reach for many businesses across the world due to cost and practicality. This is where a virtual office in New York can be so beneficial. Not just a physical presence in the United States, but in the heart of New York, a city synonymous with commerce, success and innovation. All in an easy to manage cost effective package.
Clevvermail ensure that a virtual office in New York is most effective by being a genuine New York business address if the name of your organization, no PO Boxes, no Suite numbers. Just the built in trust of a business address in the United States. We also understand that while a basic address can fulfil the needs of anyone starting out with a virtual office in New York, as companies grow, they need more from the service. Our modular approach allows us to offer a wide and ever growing range of additional services, with each business picking just the features they require. This flexibility allows any business to find the perfect solution for them, while keeping cost under control and only having services they actually use. We also ensure that your virtual office in New York is not a drain on time, with cloud software and a mobile app being used to manage all aspects of the virtual office in New York making it incredible time efficient.
Additional services include a local phone number tied to the address that can be redirected to any phone you need in any location, website, domain and email management, and a translation service. These give your virtual office in New York a complete local contact profile and can go a long way to assisting a business achieve success and growth.
We also offer more business services for our virtual office in New York, including providing a Bank of America Business bank account for your business at the virtual office in New York address. Perfect for local payments. For those that really grow into the United States market we are also able to offer an incorporation service, giving you a legally registered US business using the virtual office in New York address and contact information.
Your benefits of a Clevver virtual office in New York: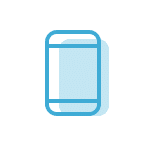 Fully digital
Forget paper mail! You can have all your items digitized and managed from your mobile, tablet or PC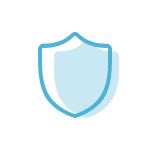 Safe & Secure
You don't have to reveal your home address any more! Your mail items and personal information will be kept safe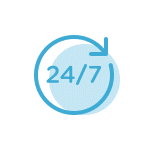 24/7 online access
You can have everything scanned or forwarded online, anytime, anywhere!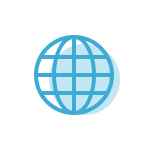 Internationalize easily
Our global network of 65 locations help you go international on you own or with your business with only a few clicks