San Francisco is renowned for its vibrant and successful tech industry, global brands such as Apple and Google are based in the area, and so for any organization looking to enter the United States markets, a virtual office in San Francisco provides an excellent opportunity. Although we have a global market through the internet and widespread broadband availability, many people still seek out local businesses, even if local simply mans in the same country. This is what makes a virtual office in San Francisco so valuable an asset for entering the US market, providing a cost effective, easy to manage local presence for organizations that would otherwise be unable to attempt such expansion.
The reputation for hi-tech excellence, innovation and success is intrinsically linked to the city, and any company with a virtual office in San Francisco can expect to have that association made subconsciously by potential customers and clients. That association, and the level of trust that comes from a local business, would be difficult to gain for any business operating from another country with just a website for contact. The Clevvermail virtual office in San Francisco service is entirely modular, and whilst many start out with just an address in San Francisco, there are many additional services that can be included as they are needed. This ensures costs are always kept under control and businesses only pay for the virtual office in San Francisco features they require.
The system is also built to ensure it is easy to manage, using either cloud software or a mobile app to connect to the virtual office in San Francisco to carry out management tasks such as mail. This makes the process very fast, as we understand time is the most valuable commodity you have as an entrepreneur. Additional services are varied, and the modular system allows each business to choose the precise makeup of their virtual office in San Francisco to suit their exact needs.
A local phone number tied to the address that can be redirected to you anywhere in the world is incredibly useful for customer contact, whilst a local business bank account from a major US bank ensures local payments to put customers at ease. Further options include a translation service, business incorporation to create a legal, registers US company at the address of the virtual office in San Francisco, as well as website, domain and email management. A comprehensive and easy to manage virtual office in San Francisco opens the doors to a world of opportunity.
Your benefits of a Clevver virtual office in :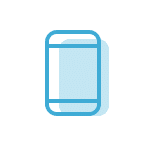 Fully digital
Forget paper mail! You can have all your items digitized and managed from your mobile, tablet or PC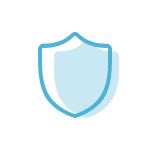 Safe & Secure
You don't have to reveal your home address any more! Your mail items and personal information will be kept safe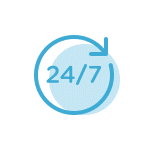 24/7 online access
You can have everything scanned or forwarded online, anytime, anywhere!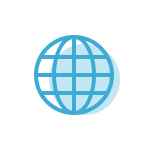 Internationalize easily
Our global network of 65 locations help you go international on you own or with your business with only a few clicks