You have a burning desire to discover the world, but you'd like to be near the family table in December too? If you think that these are two mutually exclusive scenarios, then let us show you some tricks on how to get into the Christmas mood, no matter where you are!
How can you make your Christmas Christmas-like?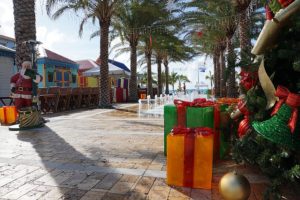 If you spend most of your time travelling, you may as well need to spend Christmas somewhere where the weather, the setting or the traditions are completely different than what you experienced earlier. Palms instead of pines, hot sand instead of chilly snow and exotic dishes instead of the family's well-known dinner can feel a bit unusual and out of place. Luckily, there are many ways that can make you relive the holiday period as you used to, and as a digital nomad, you're surely equipped with everything to help yourself. Open up your e-book reader and look for your favorite Christmas reads, turn Netflix on and browse for the biggest holiday classics from Home Alone to Die Hard or check your preferred streaming service and search for playlists to sing All I Want for Christmas Is You even if you're having a rest in Hanoi or Johannesburg. And don't forget about the family either: if you're online, then you may as well share a meal or join the conversation via video chat, emotionally reducing the distance between you and your loved ones that can be thousands of miles in reality.
How will you give presents to your friends and family?
Christmas is about love and reciprocity, so even if the best part may be opening your own presents, you sure think about your siblings, parents or acquaintances. Fortunately, it is not only you who enjoys the benefits of the digital age, but they as well: nowadays you may be better off with an online or electronic present than something physical. Coupons, tickets, gift cards or other vouchers may be more flexibly used, can provide more enjoyable experiences and are customizable in a way that the receiver may choose what and when to buy with your present. This way you can express your affection but give space to the wishes and desires of those around you. Still, if you wish to stick to something touchable, then you can turn virtual offices to your own advantage: have all the presents delivered to any bigger city close to your loved ones, and then forward the gifts directly to their homes. This way, you may surprise them also with unique presents that otherwise couldn't have been delivered to them. The best thing is that you don't even have to leave the house or the sofa: the only things you need are your laptop and your imagination.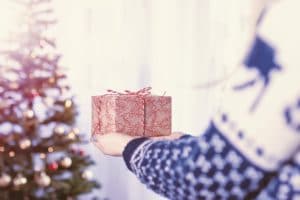 How can you get your own presents?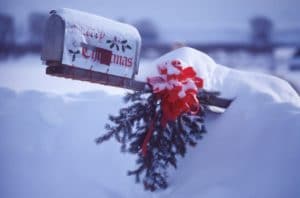 Amidst all your efforts to create the perfect Christmas vibe and to make sure everybody feels your appreciation, you also need to think about how the presents from others will reach you. Being a digital nomad doesn't mean that you don't have a fixed place in your life where your government, your bookkeeper or lawyer could reach you. It only means that all your brick and mortar necessities are now digital or fully online. This is something that you can do with your street address too: you could transport it to basically every continent and major metropolis from Hong Kong to Sydney via the web. So even the good old Christmas cards could reach you in the form of scans, or if mom sends you some supplies from home, you can easily have them received, and ideally, picked up by yourself. Have a look at all our locations here and choose the one that is the closes to your heart – and the location where you will be around Christmastime.
It's still not too late!
Even if you're living an extraordinary lifestyle, you can still stick to some traditions that are part of who you are. If you were brave enough to let your office job behind and live your dream, it will mean no effort and determination for you to manage your Christmas necessities with a few mouse clicks. If we at Clevver can help you in any way during the procedures, we will be happy to do it.