The beginning of the year is the best time to assess where the world will head in the following months. See our opinion on the most relevant topics for 2019 in relation to business, travel and internationalization!
Brexit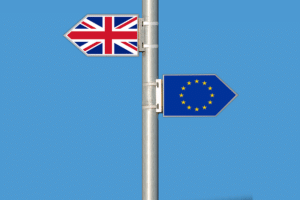 Brexit is undeniably one of the most important recent events that, although may be hardly categorized as a business trend, will definitely have an effect on all aspects of the UK and the EU. The early worries that accompanied the news of the United Kingdom leaving the European Union may have been overly cautious and negative, but there are surely some grey clouds and uncertainty looming over Britain. One of the strongest constituents of the Union will most probably not be part of it from March 2019, and that could hamper cooperation between the UK and the EU members and make working in the UK more difficult for EU citizens – and these are only the very first visible consequences. We advise everybody to make due preparations in order to suffer the least possible damage when it comes to private or business operations. Our two London locations will remain intact, so it may be recommended to get a real street address or a registered company address or to use our fully online company incorporation to have your UK company set up before it's not too late.
Digitization sprawling further
The scope of modern technology has been increasing so quickly that its influence on our life gets more unbelievable every week. Some say that the online giants Facebook, Google and Amazon are working on their own payment system, thus robbing banks of their previous role and reputation, others envision such a precise AI already in 2019 that will drastically change how we regulate privacy, identity, relationships and other aspects of our life in general. All this, of course, raises questions of security that may be strengthened with the ever-evolving blockchain technology. This provides one of the few safe ways to protect information that is increasingly lesser stored on surfaces and places to which a computer doesn't have access. While all these concerns may seem a bit distant now, just remember how many things you can do with only a small device in your pocket, and you may realize how close the future is. If you're doing business but would like to protect your personal contact data, you may as well opt for a virtual address or a foreign phone number where your clients and customers can reach you without knowing your private contact details.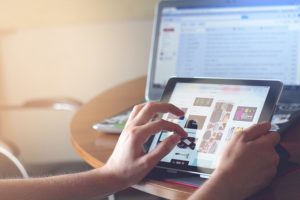 The transformation of the modern workplace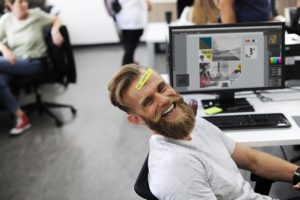 If you're reading these lines while sitting in front of a computer in an office, then you may belong to the generation whose position, field or workplace has not adapted to the flexibility that the modern age provides. Of course, a shift towards untraditional working environments is not a must but a door that is being open increasingly wider. Since the majority of the processes are carried out on a PC or laptop and since most of the communication is done online or via the phone, there are less and less white-collar jobs that could not be performed with 90-95% efficiency from anywhere around the world. This will have a serious effect on mass transportation, employer attitude and HR strategies, and it will also increase your chances of being active and adventurous at the same time. Even if you're not in such a field currently, you can take tons of online courses to be a UX/UI-designer, a programmer or whatever area provides an increased amount of physical freedom. And by having a fixed address on basically every inhabited continent of your choice, you will be able to manage your official negotiations from your
The Times They Are A-Changin'
It would be early to precisely predict what will happen in the next 12 months, but some of the fields where 2019 the biggest changes will bring were touched upon here. Whether we want it or not, these are all currents whose first waves have already reached us, and the stronger tides are still yet to come. So, let's be prepared and equipped for all possible scenarios, so that we can all hope for a smooth and easy year ahead of us.