You're sure that you want to live somewhere else but not sure where exactly? Check our 5 brightest tips to know which cities are unbeatable for expats, from sunny beach paradises to hi-tech metropolises!
Hong Kong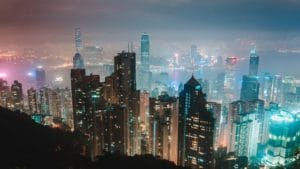 Hong Kong has achieved a position in the media and the public perception as a truly multicultural hotspot, where international interests clash and set the table for a fiercely burning cooperative and competitive atmosphere. If you decide to go to this Special Administrative Region of China, you must brace yourself for high rent prices, a society living on full speed and a true shark tank where you may be eaten up alive if you don't provide maximum performance. But this will be rewarded with one of the best proving grounds, an unforgettable nightlife, a city that morphs in front of your very eyes and an economy that is one of the freest worldwide. Remember to make all the preparations before you arrive to this energetic behemoth and get a local phone number, a postal address or your very own company before you exit the plane on the HAK airport.
Tallinn
The reputation of Tallinn is becoming better and better as years pass: if London, Madrid or Rome would be too big to swallow, then you may as well opt for this Baltic capital that seems to be way ahead of its time. The magical e-residency (that lets you manage a big part of your official and company correspondence completely online) has been tempting enough that the Japanese prime minister applied for it, and it is only one facet of the pioneering characteristics of the city. The growing expat community will make it increasingly easy to build your circle of business partners there, with a high demand in the IT sector for well-qualified workforce. If you're from the EU, then you just need to pack your suitcase and get on a budget airline, and if you're from somewhere else, the visa options and your international background will help you set foot there. If you have a business, you can also get an official address with us, and if not, you can just book one for your personal needs.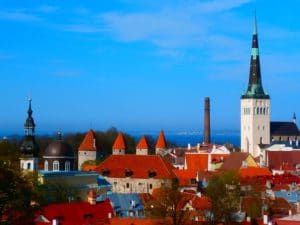 Berlin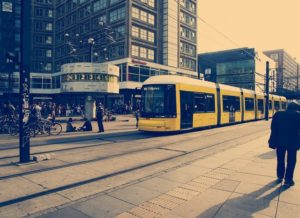 Is there anything that has not been said about Berlin? An open social atmosphere, tons of startups (with Clevver among them), a booming economy and a plethora of opportunities all wait for you in the German capital. The multiculturality guarantees that you will have your company among the dozens of nationalities, and the sprawling startup scene will make sure that you find a workplace with a service or product that nobody else dreamed of. As always, a flat is difficult to find, but eventually everybody manages to do it, and once you're set, a hard-to-believe nightlife and countless cultural programs will sweeten your everyday life. Our location in Berlin is the most complete and multi-layered one, helping you to open a bank account, top up your CV or get an impressive address for your business with only a few clicks. You may also save a tremendous amount time and energy by cutting the way of the infamous German bureaucracy short with our incorporation service – with that, you can have your own company set up without any hassle, completely online.
Singapore
Singapore can be mentioned in the same league as Hong Kong, yet instead of finance and commerce, the city-state focuses on bringing the future closer with cutting edge technologies. It is already visible on the breathtaking architecture and the incredibly open-minded atmosphere – that, however, is paired with some strange regulations from chewing gum policies to specific restroom laws. In the last few years, hundreds of thousands of sole traders and private entrepreneurs were registered in Singapore, so don't be afraid of being the next one. You need to take care of your work permit (of many different kinds) naturally, but all the official hassle is evened out with the over-the-top quality of living and the chance of operating in one of the most prosperous economies on the planet. Make your job easier and set up the essentials of your presence (postal address, business address, your telephone number) well before, so that you only focus on your own success when you get there.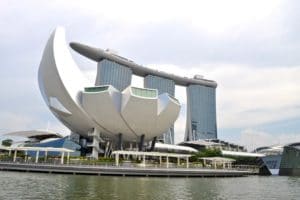 Sydney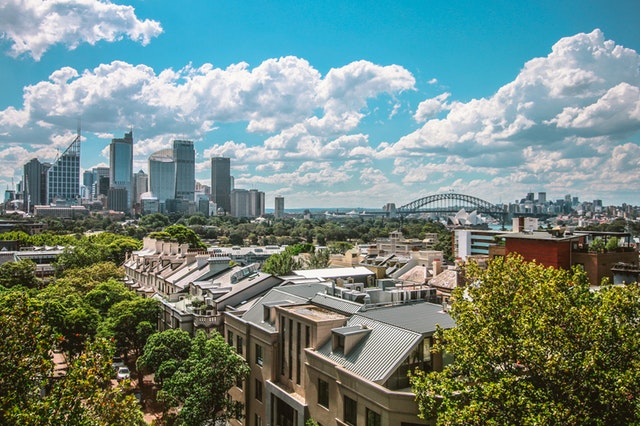 It's easy to get the impression that everybody wants to live in Australia, and if you have a look at Sydney, it's totally understandable. Sunny beaches, laid-back people and a well-off society are all features that can easily make your life happier. Unfortunately, it's not that easy to break into the country and the city, with constantly changing visa regulations and a high demand for working and residence permits. Still, you can increase your chances if you go to the country with a job under your belt, so if you're not a private entrepreneur, you may as well start updating your LinkedIN site. Luckily, you can make yourself stand out by showing some official connections to the city, and with an address and a local phone number, you may just do it the simplest possible way. This will open the doors of the country wider for you to sneak in before everybody else does.
Easier than ever with Clevver
Today there are so many opportunities enabled by technology that the difficulty of trying yourself abroad has been greatly reduced: you only need some money, information and courage to take this life-changing step – that only seems big if you haven't done it already. Be calm: in these five cities, just like thousands of other people, you will surely find your own way, success and happiness.