With an earlier founded startup we wanted to internationalize into new markets. But it became extremely difficult because there was no international, affordable and digital provider for international virtual offices. This was the birth of our idea for Clevver.
The Clevver founders Sven Hecker and Christian Hemmrich already joined forces fifteen years ago, they met at Westfälische Wilhelms University of Muenster. In 2003 the two founded a professional merchandising agency for universities and schools. A company that grew rapidly, six years later they made a joint venture with UNICUM publishing house, which was later fully acquired and sold to them. Simultaneously, a second company was set up which specializes in the individual production of metal products: derTaler GmbH. DerTaler products were primarily sold in German speaking countries, however the quality even convinced the British Royal Navy. Influenced by a local and patriotic attitude, they would prefer to buy from a UK based company than from a company located in Münster. What we needed was an attractive business address in the UK. But our resources were exhausted.
In fact, we could not find a single supplier that could offer us a prestigious business location, including post-digitization, phone number and business incorporation in the UK, which also serves other markets in Europe. We decided to take matters into our own hands, the idea for Clevver, now a company that  closes the obvious gap for fast and digital internationalization.
Today, we offer 65 attractive business addresses worldwide.
Clevver was founded so that customers don't have to face the same difficult problem like us, instead, you should be able to start your business in all corners of the world – with just a few clicks- completely digital. You should be able to internationalize your business without breaking your neck this means; new markets, new customer groups, more fun and of course more sales. That is our mission. In only a few minutes you can book an attractive address in New York,  Paris, London, Madrid, Shanghai and even Tokyo. Everything is made very simple and offered at affordable prices. Incoming mail is digitized and managed in a central, online interface or via mobile APPs. The service is absolutely secure and for a business network in many countries you only need a single interface.
Additionally, there are further services that align with our vision of building the best "Internationalization as a Service" provider. Our services include company foundations in different countries, banking and translation services as well as local VoIP telephone numbers. You can expect the same high quality of the services as our mail management foundation.
We love our software solution so much that we have even made it white label capable. We call it Clevver Enterprise. All features of our innovative software are made available to our partners to resell it to their own customers and members. Our white label partners can add their own software and design, add their own location and choose their own pricing. Customers can login using the Partners domain. The enterprise is the right solution for shared offices, lawyers, incorporators or any e-commerce provider that wants to offer mail management and internationalization 2.0 to their own customer base, adding a new revenue stream.


We are the digital and international virtual office for Small and medium enterprises. Our product family range helps companies to do business in any country on the planet – easily and digitally.
Our vision, mission and values
We want to provide high-end services that allow our clients to do business in any country on earth – simply, efficiently and digitally.
We are expanding our worldwide partner network every day, expanding our range of products and offering our services on an exceptional software platform.
We are defined by
… versatility.
We serve a range of international customer groups with a variety of different services.
… excellence.
We always go the extra mile. We strive for perfection in everything we do. Our greatest asset is our satisfied customers.
… advancement.
We are driving progress in a digital way by actively and expertly – but not aggressively – improving an existing service. While also taking care to ensure consistent quality.
… integrity.
We deliver what we promise. We are transparent and easy to get hold of.
Our vision on the silver screen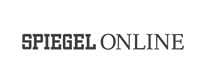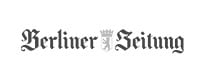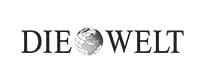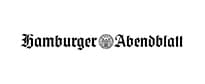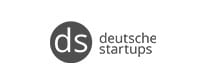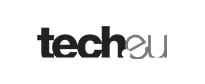 Follow us on Social Media