Your Global and Local Phone Number
With the Toll-Free and local numbers from ClevverNumber, you are reachable for customers around the world.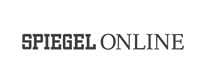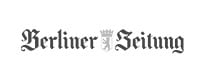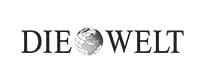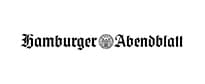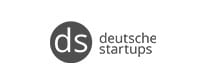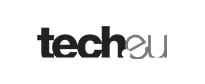 Choose the country and number type that suites you.
Where would you like to have a phone number?
It works as easy as 1-2-3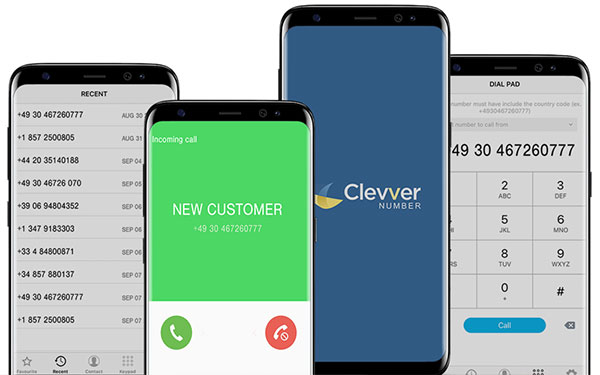 Discover ClevverNumber and have a local or toll-free phone number in 79 countries today.
FAQ ClevverNumbers – Worldwide local VoIP (Voice over Internet Protocol) telephone numbers
How does it work?
After you sign up you can have as many phone numbers as you wish in your account, anywhere in the world. Calls to your international phone numbers can be forwarded to any destination worldwide at the cost of a local call.
Phone numbers can have a setup fee plus a per-minute cost for receiving and forwarding incoming calls to your mobile or any other destination.
You can also create Voice apps – or Voice response – in order to give an even more professional impression to those calling you. There is no monthly cost for having voice apps – only a small fee per usage.
You can create Conference Calls and invite anyone to call in via a local phone number.
You can connect all your employees worldwide to the service by adding them as Users in your account. That means, that you can easily forward incoming calls to them and that they get a Clevver voicemail. They can also use our apps to make international calls. There is no cost for adding Users in your account.
All charges for phone numbers are deducted from your Clevver Account – so make sure that it has a positive balance or otherwise the service will deactivated. You can charge your account with a Credit Card, PayPal and a couple of other options.
How can I buy a number?
Start by signing up for an account on clevver.io.
During the sign up process, you can select ClevverNumber as the product of your choice.. You can then select numbers that you want to buy right away. After signing up you can always buy more numbers by clicking on "Add a new number" in the Account Settings.
How many numbers can I have?
There is no limitation to the amount of numbers in your account. You can have one phone number or tens of thousands of phone numbers – in one or many different countries.
It's up to you.
How can I configure a phone number?
When you sign in to your account at clevver.io you have the ability to configure your phone numbers.
All your phone numbers are shown in the Phone Number section. To configure a phone number, so that incoming calls are connected to the right person/destination, click on the EDIT button next to the phone number in the phone number list:
Phone Number
Your phone number is shown in the international format followed by the country and city or number-type of the number.
Connect calls to
Where should incoming calls be connected? Select one of these choices.
    Nowhere.
Calls to the phone number are ignored. The caller will get an error message that the number is not valid.
    Phone number
If you select this option, another drop down menu will appear with all the targets that have been defined. A target is mainly a phone number.
    To a Voice application.
Connect the phone number to a Welcome menu for incoming calls. A second drop down menu appears for selected Welcome menu (in case you have more than one).
To SIP phone.
Enter any SIP-address. Formats supported are the same as for making calls.
How can I make phone calls?
Download the free ClevverNumber Android or iPhone app, sign in, and start calling.
With the apps you can call your regular contacts as well as any phone numbers worldwide at the cost of local call.
The app automatically sets up a local call in your country between your mobile and Clevver network, as well as a local call in the country you want to call, and then bridges the two calls together – eliminating the cost for an international call. This also ensures a superior call quality.
The local call in your country is either be done with Call thru (your phone calls us) or with Call back (we call your mobile phone). Call thru works in many countries. Call back works worldwide.
This basically means that you pay for two local calls while making international calls.
What does it cost?
The easiest way to find out is to look it up in our price list. But here are the general principles.
The following charges apply to all phone numbers:
    Monthly fee
    Call forwarding cost
If you forward the incoming call to a mobile phone number or other number there is always a call forwarding cost – usually at the cost of a local call.
The following charges apply to only a few numbers:
    One time set-up fee
    Per minute fee for incoming calls.
    Toll free numbers and a few others – such as numbers in China, Alaska and Hawaii – have an additional per minute fee for incoming calls.
How can I pay?
You can recharge your Clevver account with the following payment methods.
Credit card, PayPal or Bank Transfer
A credit Card payment is possible with VISA or Mastercard. 3D secure is used when supported by the card. All communication is encrypted and the payment will be done via payment provider Payone. No sensitive card data is stored in Clevver systems.
How to pay:
Sign in at clevver.io.
Click on Phone Settings
Click on the logo of the payment method you want to use in the section "Make a deposit payment into your account"
You can set a low balance warning into the system, so you receive a message before you run low on your phone account.
How can I answer incoming calls?
You can answer calls with your mobile phone. No app or software is needed since incoming calls are forwarded to your regular mobile phone number.
Here are the different ways available for answering incoming calls to your Clevver numbers.
Forward calls to your regular phone
The standard approach is to forward incoming calls to a phone number anywhere worldwide (mobile or landline) at the cost of a local call.
Answer with Voice response
If you want to sound more professional, you can connect the incoming call to a Voice response service ("For sales press 1") which thereafter can forward the call onward to you or someone else in your team – or take a message.
Answer with IP telephony
You can also answer incoming calls with a standard IP-telephony phone. This includes software apps that can be installed in laptops and mobiles, as well as office phones that you can have on your desk.
You can also (if you are really, really techie) forward incoming calls to a so called SIP-addresses.
Have multiple phones ring at the same time
If you enter multiple phone numbers for call forwarding (your mobile and your home landline etc.) in your personal settings, while perhaps also having multiple IP-telephony phones connected to the service – then they will all ring at the same time when there is a call for you, giving you the opportunity to pick up the call with any of the phones.
What phone number will I see when I receive a call?
You will normally see the phone number of the incoming call.
If you prefer to see your Clevver phone number, then you can follow these instructions
. Go into your personal settings at clevver.io and "Call to me".
. Click on "Change" and select what Clevver phone number you would like to see on your phone, when you receive a call via ClevverNumbers.
Can I send and receive fax?
In most countries it is possible to dedicate a phone number to fax, It is possible to receive fax – but not to send. A phone number that is dedicated to fax cannot receive voice calls.
Clevver provides a fax-to-email service that converts incoming fax documents to PDF and delivers them to you by email.
To activate this service on a phone number, please contact Customer service.
Activation is free and there is no cost for receiving fax.
Can I send and receive SMS?
Yes and no. You can receive SMS on some types of numbers that we provide. It is however not yet possible to send SMS with our service.
All Mobile numbers that you purchase from Clevver, as well as city numbers in the USA, Canada as well as most UK citys can receive SMS.
We deliver these SMS messages to you via email (SMS-to-email). Emails are sent to the user that the Clevver phone number is connected to.
The SMS function is activated by default when you buy a number.
We are planning to add the ability to send and receive SMS in our apps, but this function is not available yet.
Please note that the Clevver service may not be used for identity validation or verification at websites related to banking or any other third party website or online service.
How can I delete a phone number?
If you want to delete a phone number that you previously purchased from Clevver, follow these steps.
Sign in at clevver.io
Click on the X button (delete) next to your phone number
Uncheck the Renewal box
Save
The phone number will be permanently removed from your account on the next renewal date.
The Best International Phone Number
Start your journey towards your new international phone number
with ClevverNumber
With the Toll-Free and local numbers from ClevverNumber, you are reachable by customers around the world.