Our partners will help you doing international business

PENTA
PENTA is the digital platform for business banking. Companies can apply for a business account within minutes and receive a German IBAN, debit cards for expense management and other financial services. The company is headquartered in Berlin, with offices in Milan and Belgrade.

Kontist
Kontist is Germany's first banking solution exclusively for freelancers and the self-employed. The account app for the smartphone combines the classic functions of a business account with automated accounting and cash flow management processes.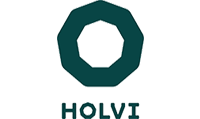 HOLVI
HOLVI is banking for Makers and Doers, built by entrepreneurs for entrepreneurs. Unlike the dinosaurs in the financial world, HOLVI is providing a place for starting, running and growing a business. Your european banking account comes with a Finish IBAN, Business Mastercard and the tools to grow your business, like automating bookkeeping.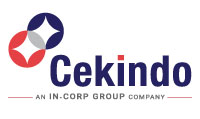 Cekino
Cekindo, a part of InCorp Group, is a leading consulting company that provides one-stop business services to business leaders and organizations across industries intending to operate in or expand to Indonesia, Vietnam, and further to the Asia Pacific.