Be a Global Entrepreneur
From Toronto to Tokyo, from Paris to Perth,
with the virtual office solutions from Clevver,
the world is at your fingertips.

ClevverMail
Manage all your international business addresses in the palm of your hand.
Your dreams are now a possibility.
Close your eyes for a moment and imagine how different your life would be if you had a successful and international business based in an exciting metropolitan city. Maybe it's a place you've always dreamt of visiting, nestled in the sunny streets of a buzzing downtown district, surrounded by impressive skyscrapers. Now open your eyes and take a look: with Clevver, this dream is only a few clicks away from becoming a reality.
You can expand your business to a selection of over 55 cities, distrubuted between four continents. No need for extra employees, rented office space or having to invest a fortune. Clevver makes this possible. With our superb business solutions, you can easily reach the many rewards that our globalized world has to offer you, it's just a few mouseclicks away. Would you like to learn more about us and how we can help make your daring vision a reality?
Over 8.000 businesses rely on Clevver

"We use Clevver mainly for Amazon customer returns. Amazon requires us to have a return address in the countries we do business. ClevverMail is an excellent solution to our problem."
Alex Lishchuk
CEO, BestPysanky

"I love using ClevverMail. I was going to get a PO box at my local post office, but I came across ClevverMail and it was exactly what I needed, and the price was attractive."
Michelle Martin
Marketing Strategist & Blogger, Nerdy Organized.com

"I am an internet marketing consultant for clients which I have around the globe. While I travel a lot for business, my clients prefer a "local" contact. With Clevver I found the solution."
Jeff Lambert
Founder, Jeffinko Guru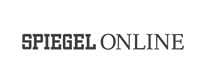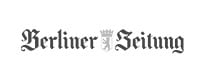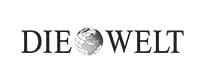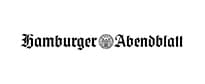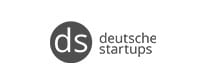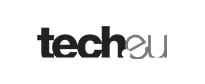 We will make it easy for you to do business worldwide – providing you with all you need to succeed.

Digital Postbox
Set up an attractive new business address at a location of your choosing in just a few clicks
Allow friendly, dedicated Clevver staff to take care of your incoming letters and packages
Let us know online or by app if we should scan, forward, or securely dispose of your mail

International Phone Numbers
Offer real local phone support with our Toll-Free & local numbers in 79 countries
Receive calls, text or fax from your customers wherever you are
Never miss an important call with our intelligent call routing and voicemail

Digital Company Incorporation
Benefit from our experience which will bring your business to the international level
Enjoy a stress-free company incorporation process, according to all local legal requirements
Become the owner of an internationally-operating company fully digital and in no time
Why does it feel so good to be Clevver?
Getting around the world is easy with one solid business partner and their comprehensive services. Choose Clevver, and you'll be rewarded with the highest possible levels of security, forward-thinking business solutions, exceptional quality, and the intuitive interaction of several different solutions. You can instantly set up your address at a prestigious business location, complete with real staff and an impressive infrastructure. We offer business locations in a exciting range of countries all over the world. You decide where you want to take your company and which markets you wish to penetrate, near or far. Alternatively, set your business up wherever your next long-haul freelance trip will take you. With Clevver, you don't have to worry about managing and organizing your post at home, or needing to carry it from place to place. Clevver means absolute freedom, in every sense of the word. Now's your chance to enjoy all the possibilities that come your way!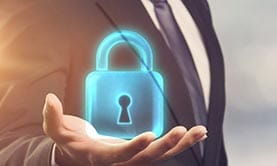 When you set up a digital mailbox with ClevverMail, you can be sure that your post will be managed according to the highest possible security standards. The conscientious staff at Clevver do everything to ensure the privacy of your letters and information while adhering to the strictest data protection standards. You choose whether your incoming mail should be opened and scanned by Clevver, or simply forwarded without being opened.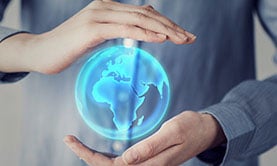 Be exactly where you want to be and have your mail there with you. Enjoy real independence by having your letters and packages sent directly to you wherever you are. Access your mail easily through our smart online interface or through the mobile app with just a few clicks and instruct Clevver on what actions to take. Being international has never been so easy.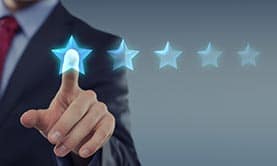 With Clevver you experience working with a reliable partner that understands all your wants and needs – a visionary and forward-thinking company that always puts in 110%. This partner and the fantastic business solutions they have to offer, will help you expand to all corners of the Earth, stress-free and prepared for whatever comes next.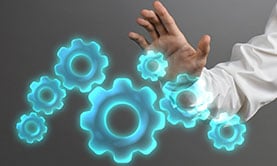 Internationalizing your business can often take a lot of time, money, and effort. With the products offered by Clevver, you can utilize business solutions that perfectly integrate and build with eachother. These solutions allows you to set up your international business location in an unbelievably short amount of time so that you can immediately start making the most of new, untapped markets.
Going global? – Be Clevver!
Internationalization as a service
We make it as simple as possible for you to do business in every country of your choice.
With our meta platform for internationalization, opening business entities in multiple countries is lean, fast and affordable.