Be a Global Entrepreneur
From Toronto to Tokyo, from Paris to Perth,
with the virtual office solutions from
Clevver, the world is at your fingertips.

ClevverMail
Digital mailboxes at 60 locations. Letter and package receiving, scanning and forwarding.

ClevverAddress
Official addresses to register your company to. Meeting legal requirements and receiving official correspondence. aes

ClevverCompany
Company formation in 10 countries. Experienced lawyers set up your company in just a few days.

ClevverNumber
International phone numbers in 79 countries. Local and toll-free numbers available.
Virtual offices for global entrepreneurs!
f you want to enter new markets and be perceived as a local company, Clevver Virtual Office Services are the solution.
We offer postal addresses that can also be used at many locations for company registration.
We receive and scan your mail and forward all parcels to any location.
In many countries we also offer fast and digital company formation.
A local phone number completes the package.
All products can be booked and managed via APPs. You are just a few clicks away from your next market and thousands of potential new customers.
Watch our video on how Clevver can help you become a global entrepreneur.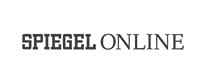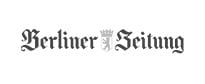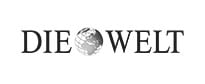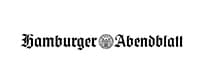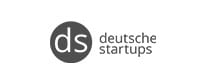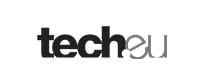 Our global network will serve you
prestigious business addresses at locations
incorporation service in 10 countries

local phone numbers in 79 countries
Registered Agent in all 50 states
Choose Your Locations ►
Build your business empire on which the sun never sets
The ideal solutions for:
Freelancers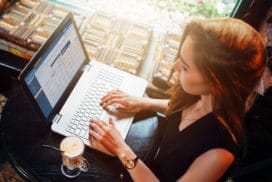 Do you like to travel and work from anywhere in the world? Still, you will need an address to receive your postal mail and packages with a 24/7 access.
Start-ups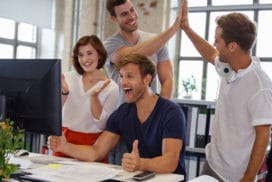 You can easily sell your digital services to customers around the world. We give you all the services you need to go to worldwide markets digitally and virtually.
Small enterprises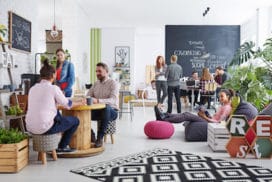 Going international has never been that easy. We can provide you with a business address, a virtual office, a local phone number and even incorporate your subsidary.
Private individuals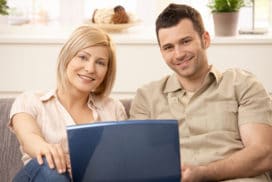 We will receive all your postal mail and parcels, and you can view and manage them fully digitally. You can easily stay connected when on the move.
We will make it easy for you to do business worldwide – providing you with all you need to succeed.
The full infrastructure for your global expansion
Going global is easy with one solid business partner covering all important services for a quick start. Clevver will be your partner, and we will help you with everything you need to succeed with the internationalization of your business. Our digitized postal mail management service ClevverMail provides you with a real street address at 62 locations where you can have all your post received and processed (scanned, forwarded, etc.). ClevverNumber lets you book national, local and toll-free telephone numbers in 79 countries, while ClevverCompany grants an all-encompassing company incorporation service to you in the US, UK, Germany and more. And this is only a part of what we can do. Choose Clevver, and you'll be rewarded with the highest possible levels of quality, discretion, security and integrity in several synergic fields. From our impressive array of global locations, you decide where you want to take your company to and which markets you wish to enter, near or far. You can instantly set up and manage your account from desktop or mobile, and a rock-solid foundation for your business abroad will be ready literally within minutes.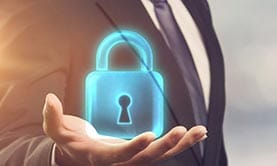 When you set up a virtual office with Clevver, you can be sure that all facets of your international expansion will be managed according to legal regulations and the highest possible security standards. The conscientious location staff, our customer relations team or our legal department will do everything to ensure legal compliance and privacy of your processes and your information while adhering to the strictest European data protection standards.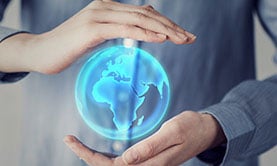 Be exactly where you want to be while knowing that your global expansion is being taken care of. Enjoy real independence by managing everything from everywhere, 24/7 online. Setup new subsidiaries abroad, access your postal mail or call your international clients from local numbers with our online surface and mobile apps. Being an international entrepreneur has never been so easy and flexible.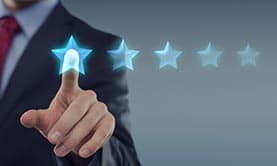 With Clevver, you experience working with a reliable partner that understands all the needs of your globalizing business. We are a visionary and forward-thinking company that always puts in 110%. And with our own company we have been at your point before. With our practical business solutions, we will help you expand to all corners of the earth without unnecessary costs or wasted energy.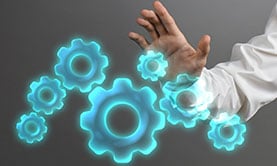 Internationalizing your business can often take a lot of time, money and effort. With the products offered by Clevver, you can utilize business solutions that perfectly integrate and build with each other. These solutions allow you to make your business truly international in an unbelievably short amount of time and fully digital, so that you can immediately start making the most of new and untapped markets.
---
Making entrepreneurs around the world happy since 2013

"We use Clevver mainly for Amazon customer returns. Amazon requires us to have a return address in the countries we do business. ClevverMail is an excellent solution to our problem."
Alex Lishchuk
CEO, BestPysanky

"I love using ClevverMail. I was going to get a PO box at my local post office, but I came across ClevverMail and it was exactly what I needed, and the price was attractive."
Michelle Martin
Marketing Strategist & Blogger, Nerdy Organized.com

"I am an internet marketing consultant for clients which I have around the globe. While I travel a lot for business, my clients prefer a "local" contact. With Clevver I found the solution."
Jeff Lambert
Founder, Jeffinko Guru