White Label Software Program
Use the proven Clevver Software to
manage all postal mail for your customers
at your own office location
build your own virtual office service
add virtual offices to your existing services
Shared Offices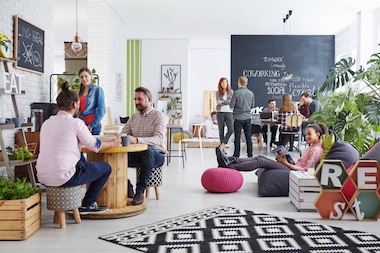 Do you want to manage all incoming mail for your customers more efficiently and securely?
Do you want to make your front desk a profit center?
Do you want to offer additional services to your customers?
Incorporators / Law firms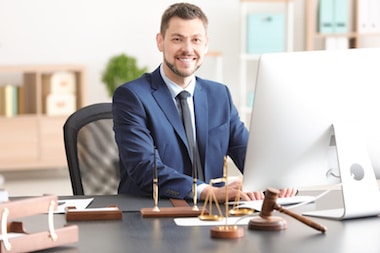 Do you want to offer state of the art Mail Management Software (APPs) to your customers?
Do you want to make use of our 60+ locations and register companies worldwide?
Do you want to make your mail management more secure and easy to use?
Store Owner and Reseller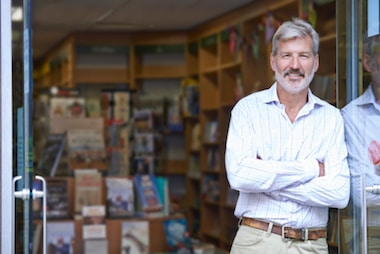 Do you have a store or an online shop? Do you want to add new products to your existing portfolio?
Do you want to start your own virtual office service and add +60 locations to your existing portfolio?
Do you want to re-sell Clevver Services as your own?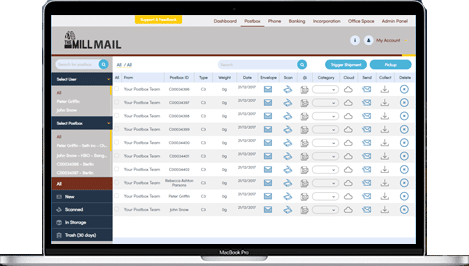 Proven Clevver software in your own corporate design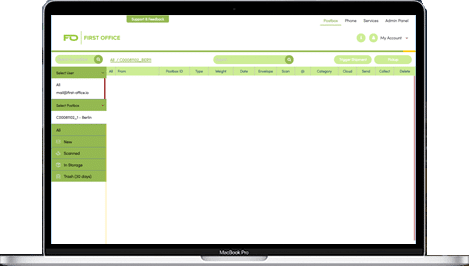 Choose from any colour available to make the look of your software unique and all yours.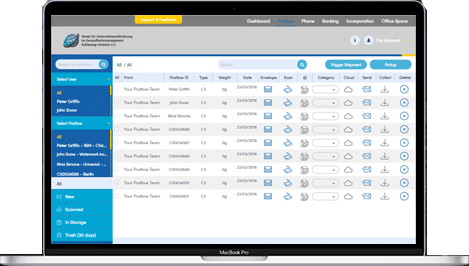 Your customers won't see a difference to your existing website and services.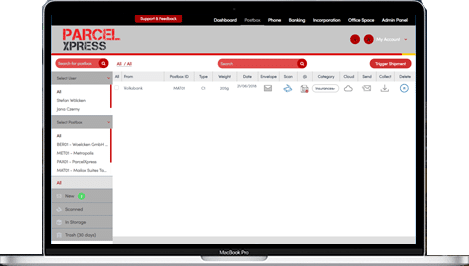 You can also adapt the emails that are being send out to your customers. To match your way of wording.
Easy to use, with great functionality
You can either use our software to start a virtual office service at your own location or /and re-sell the Clevver location network to your customer.
See below the pricing for both options:
1-100 users
>100 users
>1000 users
>10000 users
Account fee, per postbox per month per user
Set Up White Label Software
Software in own corporate design, use of custom design




Cost Control for each User


Custom pricing (add profits) for monthly fees and activities


Reporting and invoicing for each user


Use of Clevver Mobile APP for customers (iOS, Android)


Use of Clevver Admin APP (iOS, Android)


All prices excluded VAT
How it works
Easy mail processing with Clevver Enterprise
1
In Your Corporate Design
You can adapt our cloud software fully to your own design. Add your own logo and edit according to your corporate design. Make the software yours. None of your customers will see, that it is the ClevverMail software. But the will love the full set of features and functionalities.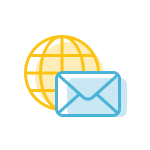 2
Postal Mail is received like before
You will receive the postal mail at your own location or at our Clevver network locations. All postal mail is registered to the system and receives an individual ID. So every piece can be easily identified for future processing.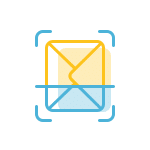 3
Digitization of postal mail
Each postal mail item can be scanned. If it is a package a picture will be taken. These files are automatically saved and on the fly added to the customers account. You do not have to send out emails to your clients anymore.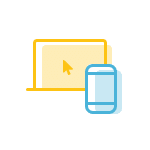 4
Your clients receive postal mail via Web or APP
As soon as the postal mail is digitized your clients are notified of each new item. They can manage their document and packages by using the web interface or the iOS and Android APP.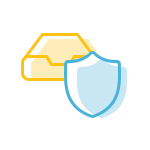 5
Happy customers, more profit and higher transparency
The software helps you manage all your clients postal mail. It gives you a full transparency of each item. Each activity and process is being tracked. Add postal mail management 2.0 to your services, give your customers a state of the art software system and add a new revenue stream to your business.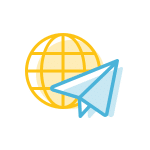 Frequently Asked Questions
What advantages can I offer my customers, members, and users with ClevverEnterprise?
With ClevverEnterprise, you can offer all the stand-out functions and benefits of our ClevverMail product to your own customers, members, and users. This means that in just minutes they can register several business addresses along with virtual mailboxes to help them expand their companies internationally. Through the intuitive online interface and the mobile app, they can take the wheel when it comes to all their post management activities (including the reception of letters and packages) that are related to their active addresses. Operating international business addresses means they will be able to reach new customers and markets in different regions that will, in turn, lead them to company growth. At the same time, you will be giving your customers, members, and users a solid system that will let them digitize all of their local post management. In every regard, ClevverEnterprise offers a plethora of reasons for customers to choose you.
What advantages will I experience as a ClevverEnterprise user?
The main draw is the highly flexible customization possibilities. Because ClevverEnterprise is intended as an innovative, white-label solution, you are free to use your own corporate design and logo, set your own prices and integrate the software into your own domain. ClevverEnterprise will also give you the chance to stride ahead of the competition, as you will be able to offer your customers unmatchable user-advantages. This, together with the fact that you can set your own margins for all the prices for the offered services, will lead to considerable profit increases.
For whom is the ClevverEnterprise product exactly?
ClevverEnterprise is suitable for anyone who wants to help and support their customers and users to make the leap into the globalized world of business. Thanks to worldwide business addresses at attractive locations, along with software that makes the management of these addresses as simple as can be, the dream of owning an internationally successful business can be made into a reality with very little time and effort. This is something that shared offices and coworking spaces in particular may be interested in offering their members.
On the other hand, ClevverEnterprise can also be used as a helpful internal solution to the logistical post-management problems of companies and institutional facilities. Incoming mail can be centrally digitized and prepared for online viewing by the respective recipients with ease and without hassle. This is why ClevverEnterprise may also be perfect for large companies, incorporated agencies, universities, and other institutions.
Minimum requirement: 10 users, all of whom operate at least one virtual mailbox.
Other than my own, which other addresses are available from ClevverEnterprise?
In addition to all current locations, your customers and users can register at over 40 other impressive business addresses spread over five continents and 20 countries. We're talking from Toronto to Tokyo, from Moscow to Perth! Most of the addresses are based in European cities, such as in Berlin, Paris, Madrid, Lisbon, Dublin, and Milan. At each of these addresses, Clevver's very own trained staff are standing by, ready to process all incoming post and prepare it for digital viewing in the virtual mailbox. The locations on offer from Clevver are specifically chosen in order to appear highly attractive when it comes to international business operations. For more information, please see our location rubric.
What prices can I set when offering the ClevverEnterprise services?
You are pretty much free to decide how you price the services that you want to offer your customers and users. For every service, there is a standard base fee, on top of which you can add your own margins to determine the total price for your customers and users. This is how you can take full control over your revenue increase. For more on this, please visit our Prices from ClevverEnterprise page.
Do I have to schedule a lot of time to take care of customer service if I want to offer ClevverEnterprise to my customers and users?
In short: no. The software used for the registration and opening of worldwide virtual mailboxes is carried out using the easy-to-understand software assistant, which will allow your customer and users to complete the process in a matter of minutes and just a few short steps. This will ensure that your customer service involvement is kept to an absolute minimum. The management of these international addresses and accounts are is very easy thanks to the intuitive online interface and the sleek, modern Clevver app. Invoices for your customers are also generated automatically, meaning that you will never have to spend too much time on the paperwork.
How secure are ClevverMail and ClevverEnterprise?
Very secure. Everything that you or your customers and users do with ClevverMail and ClevverEnterprise is protected by the highest data protection and security standards. Our staff in our many locations are entrusted with the task of handling important and confidential post and packages and are obliged to carry out all their duties with absolute discretion. It is Clevver's goal to ensure 100% customer satisfaction, and part of this is making sure our customers have total peace of mind in knowing that we stick to the strictest standards of safety and security.
What costs should I expect as a ClevverEnterprise user?
You will find more detailed information about Clevver's prices here. This includes everything you need to know about the monthly or one-off expenses you can expect as a ClevverEnterprise user. It will also show you the minimum prices you will be charging to your own customers and user for the Enterprise services. By adding your own decided-upon margins to these minimum fees, you will have control over ensuring a realistic profit increase with hardly any extra effort or expense
The best digital virtual office platform
ClevverEnterprise will make you unique.
With ClevverEnterprise, you can expect to gain an impressive competitive advantage in the market and see a clear increase in your profits. Your design, your domain, your price – you are the boss, in every way.