Starting with our business address in Frankfurt is not just a one service solution for your organization. As you grow, our additional services mean that a virtual office in Frankfurt is available to you when it is needed. Easy to manage and comprehensive, capable of dealing with all the requirements of a growing organization, the virtual office in Frankfurt can cover every need your organization may have.
Your virtual office
in Frankfurt
Mainhattan – the bedrock of European finance.
We all know the value of a business address in Frankfurt, but for those who are a success in the German market, that is only the beginning. Our services are expanding rapidly and constantly, creating a system of complementing products that create your virtual office in Frankfurt. Clevvermail's address service speaks for itself, but combine that with a local phone number tied to the address and you have a fledgling virtual office in Frankfurt for a manageable, low cost.
Expanding businesses need more of course, and Clevvermail are introducing domain name, email and website services too, providing a complete local and global business profile form one location, no matter where you are in the world. That virtual office in Frankfurt can be 'home' for any business, located anywhere.
Having a local address via a virtual office in Frankfurt is beneficial to breaking into the German market, giving a level of trust and reliability that businesses based in other countries would find very hard to generate for German customers. But just having an address and perhaps phone number locally is not all, and that is why Clevvermail are introducing a bank account service, which uses the virtual office in Frankfurt address and other details for a German bank account as well. Local business, local payments, it is what many potential customers still look for, despite the expansion of the internet, international payments are still a situation to avoid for many people.
That set of features really does form a strong virtual office in Frankfurt, but Clevvermail believes that more should be on offer. That is why we have planned to expand our virtual office in Frankfurt service to include business incorporations and translation services, and many other features that will be added as our customer needs are targeted. By continued expansion of the features available, our virtual office in Frankfurt will meet the needs of the constantly changing global businesses that require a comprehensive virtual office in Frankfurt.
Your benefits of a Clevver virtual office in Frankfurt: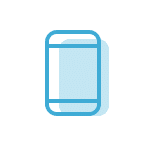 Fully digital
Forget paper mail! You can have all your items digitized and managed from your mobile, tablet or PC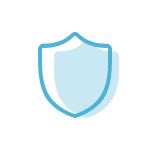 Safe & Secure
You don't have to reveal your home address any more! Your mail items and personal information will be kept safe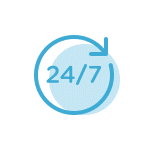 24/7 online access
You can have everything scanned or forwarded online, anytime, anywhere!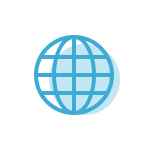 Internationalize easily
Our global network of 62 locations help you go international on you own or with your business with only a few clicks