As a city renowned as a center of business excellence, a virtual office in Toronto presents a wonderful opportunity for any business expanding into Canada. Whilst the connected world we live in creates a global market for any business to take advantage of, many people still prefer to deal with local companies, even if that means one in their own country. Of course, only the very largest organizations can have an office in every major economic area to take advantage of this, but our virtual office in Toronto offers a cost effective alternative suitable for anyone.
A virtual office in Toronto can be as simple as an address, and our central location, without resorting to PO Boxes or Suite numbers is a perfect starting point for that. However we at Clevvermail understand that as a business grows, so do their needs. Our virtual office in Toronto service therefore offers much more than a genuine business address in your company name. We have developed a modular approach for our virtual office in Toronto, so any organization can take full advantage of the services they need while keeping cost controlled. Additionally, all services are managed through our cloud software and mobile app, not only making the process as simple as possible, but extremely fast, ensuring that your time is spent productively, not administrating your virtual office in Toronto.
Aside from the business address, Clevvermail have a range of additional services that can be added as needed, these include a local phone number, ties to the virtual office in Toronto address creating a complete local profile for customer contact. Calls are always charged at local rate for customers, but can be diverted to any phone you wish wherever you are in the world. We also offer a local business bank account service, providing a Canadian bank account in your business name from your virtual office in Toronto address. For customers who are often still wary of international payments, this is an excellent option to have.
Other options for the virtual office in Toronto from Clevvermail include website, domain and email management, a translation service and a business incorporation service, providing a complete legally registered Canadian business at the virtual office in Toronto address. A service that grows with your business, Clevvermail has everything you need for success.
Your benefits of a Clevver virtual office in Toronto: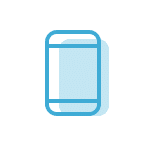 Fully digital
Forget paper mail! You can have all your items digitized and managed from your mobile, tablet or PC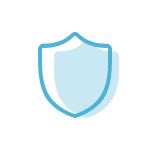 Safe & Secure
You don't have to reveal your home address any more! Your mail items and personal information will be kept safe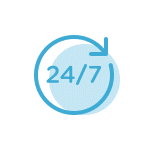 24/7 online access
You can have everything scanned or forwarded online, anytime, anywhere!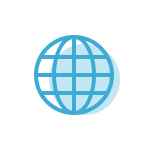 Internationalize easily
Our global network of 65 locations help you go international on you own or with your business with only a few clicks