Why ClevverMail?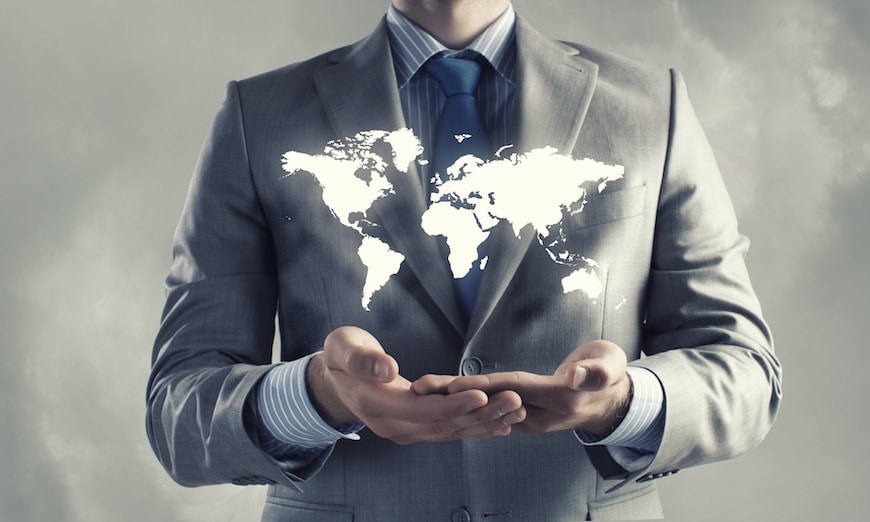 With ClevverMail, you can take your company to all the corners of our globalized world.
First, achieve major success and acquire financial capital, then set up an office overseas with on-site employees – this is how most large corporations and companies go about internationalizing their businesses. However, for small and mid-sized companies, it can be hard to keep up with the revenue they are making. Unless they are clevver, that is, and pair up with a qualified partner who allows them to enter the globalized market without breaking the budget. Clevver could be this partner: your partner. With us, you can become a worldwide hit. You can conquer new markets and convert new customer groups. And it all starts with attractive business addresses and the approach of promoting your own internationalization digitally. ClevverMail can offer you all the superb functions and products that you need to do exactly that.
How will your life change as an international business owner?
Take us on as a partner for the internationalization of your business and you will be able to reach all the corners of this globalized world in no time. Your company can become an impressively successful international business for just a small monthly fee that will translate into significantly higher revenue. How will your life change as a result of this? Our virtual assistant will take you through the fast and simple registration of prestigious business addresses where your company is sure to thrive and flourish. We offer addresses from Toronto to Tokyo, from Moscow to Perth, with more locations being added all the time. All addresses come with your own virtual mailbox where you can receive and view all the letters and packages arriving at the physical location. The mailbox offers you many excellent advantages and functions. What's more, soon to be added to the offerings is our innovative 'Internationalization As a Service' option, which will help you with everything regarding your company setup: legal domestic company establishment, a local bank account, a regional telephone number – just about everything.
Start your journey. The world is waiting for you.
You can be the owner of many different international business addresses at some of the most in-demand locations today. New markets are waiting for you because you offer products and services that will be popular with customers all over the globe, not just in your home-market. Or maybe you are a freelancer and are looking for one central arrival point for all of your letters and packages as you travel freely around the world? Then, ClevverMail will be perfect for you. Take a look at the prices and features and let us help you bring your company – your life's work – to a new level of efficiency and success. That's what makes you exceptional, and ClevverMail wants to support that.
The perfect software to manage an international company – mobile
You need a virtual office in the US? In Europe and in Asia? With just a few clicks you can add 65 prestigious locations to your business address portfolio.
All ClevverMail locations can receive your customers` postal correspondence. We take care of mail and packages. You will be notified every time items arrive for you and then you can individually choose to scan or forward each item. All these features are available in our cloud software or via mobile APPs, available for iOS and Android phones.
The greatest and fastest growing virtual office location network at highly competitive pricing.
You can already book 65 prestigious addresses around the world. Each of our locations is based at the relevant commercial hot spots.
We are constantly adding locations to our network each month. We plan to have +300 locations within the next 2 years. We believe that a reasonable pricing is extremely important to serve our customers. With our different pricing structure we give you the tariff that suits you best. If you receive mail only rarely you can use our Lite account, already starting at 1,95 € per month. If you receive mail on a regular basis, choose our Professional account with included volume, starting at 9,95 € per month.
Various Clevver services complete the virtual office
You need more than just a postal mail address to run your business? Clevver offers so much more. You can register your company to many of our locations using our business address services. You can add local VoIP phone numbers from 79 countries with a simplified verification at all Clevver locations. And you can incorporate companies in various countries. More services will be added so we can offer you the best digital virtual offices around the world with a few clicks.