Australia has a bunch of astonishing cities, but Melbourne stands out even from the top league. If not convinced, then dive into our summary about the magnificence of this place and see how it can serve your personal or business goals!
An unparalleled growth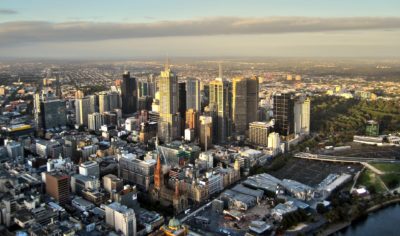 Melbourne Owning a business address in Melbourne can help you enter its highly profitable economy. is sprawling so unexpectedly that if calculations are correct, it may be the most populous city of Australia within roughly 10 years. This is, however, not without precedence or reason. The city already experienced a massive boom during the gold rush in the 19th century, after which it became a significant port, further helping the development of the region. In later centuries and decades, the local community rode the waves of industrialization and digitization enviably, and built a system on which a truly educated, well-off and intelligent society can rest. Today's Melbourne is paramount when it comes to culture, education, healthcare and general infrastructure. No wonder why it was chosen as the world's most livable city for seven (!) consecutive years by The Economist Intelligence Unit. It has just the perfect size to be accessible and to provide rich soil for entrepreneurs, businesses, smaller companies and startups, all of whom may easily build a powerful network of connections there within a few weeks or months. So better update your portfolio with a local street address and a virtual office before your competition does.
Marvelous Melbourne
So where should Melbourne go next? By having a look at its features and characteristics, one may rightfully assume that it already has everything. Its multicultural society is affluent and educated enough to sustain various cultural industries on an exceptional level, with Melbourne being the center of Australian cinema and the training ground for world-class business education. But "less visible" industries secure an even solider ground for the economy. The billions of local dollars flowing through its port, its globally competitive financial profile or its renowned role in biotechnology and pharmaceuticals all pour funds into the city, which is ready to invest it into the continuous development and well-being of the inhabitants. It seems in place to say that the local society is up to any challenges, because if it wasn't so, its home state Victoria wouldn't have a bigger economy than Singapore, Hong Kong or many other states of Southeast Asia – a region which is also much closer to you if you opt for a virtual office in Marvelous Melbourne.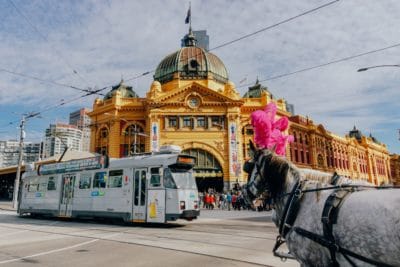 The unbeatable duo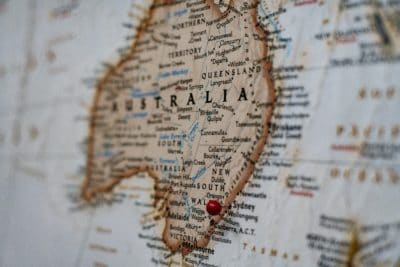 If you see the rectangular shapes of the Sydney Opera House before your eyes when you hear the name of Australia, you may do rightly so. But don't forget that without Melbourne, Sydney would be a much less powerful constituent of the country's economy. This is one of the reasons why it's well worth to observe the financial, commercial and cultural prowess of the nation with the invincible power of two of its most populous cities in mind. Compared to the geographical area the two cities occupy, their economic influence over the country is 8 times higher, providing around 25% of the entire country's activities, and giving home to almost 50% of the population of this vast land. Of course, it is not only the local inhabitants that enrich the culture of the country, but people coming from all over the world, too. When it comes to the education, work and life of foreigners, Melbourne and Sydney are both well above other local cities in terms of demand, as these two bases can show up the best opportunities in schooling and on the job market. Luckily, you can have your very own postal address with us in both cities (and in other ones in Australia).
Your furthest dream in arm's reach
You always wanted to live or do business in Australia, but never dared to think of it as a possibility? Luckily, the facilities digitization provides are expanding as rapidly as Melbourne does. So, leave your dreams behind and make them reality. A Clevver virtual office in Melbourne will be the perfect place to start.
---
Reasons to have a virtual office in Melbourne

The solid ground of a successful country and a prosperous society
The proximity of other Australian cities, New Zealand and Southeast Asia
Perfect educational and working opportunities
A real street address with a postal mail digitization system
Open a virtual office with us in Melbourne from 5,95€/month!